Salient features of the PCOS Reversal program (Maitri X Sivananda Yoga Centre, Gurgaon)
12 weeks online program.
24 live yoga classes, 2 hours duration each, designed especially for PCOS by senior yoga teachers by Sivananda Yoga Centre, Gurgaon.
Tutorials / lectures by Dr. Anjali Kumar and Arun Pandala- Education on diet, daily habits, stress management, sleep hygiene and a lot more.
Sample nutrition charts.
Weekly online group interaction with the mentors- Dr. Anjali Kumar and Arun Pandala.
Entry and Exit self assessment form.
Regular assessment focusing on clinical parameters and body measurements-weight, BMI, WC, WHR.
1 Free consultation with a gynecologist from team Maitri
WhatsApp group during the duration of the program -regular updates, guidance, corrections and tracking.
The registrations for this course are closed.
Please follow us on social media for regular updates on any upcoming courses.
About the Mentors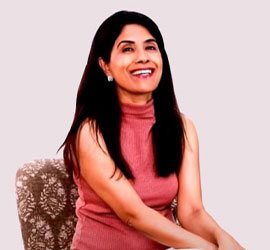 Dr. Anjali Kumar
Founder and Chief Medical Advisor
Dr. Anjali Kumar is a renowned name in the field of Gynaecology and Obstetrics with more than 30 yrs of experience in the field of women's health. She is a high risk pregnancy expert, an endoscopic surgeon and has a keen interest in the area of PCOS. She is the founder of Maitri Women's Health, a digital platform on women's health.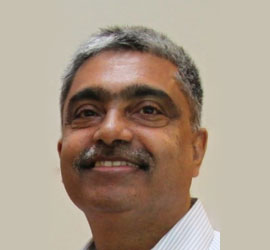 Yoga experts - Yoga Acharya Arun Pandala
Sivananda Yoga Centre, Gurgaon
Arun Pandala is one of the senior-most Sivananda Yoga teachers in India and has taught yoga to more than 50000 people so far. He holds an Experienced Registered Yoga Teacher ERYT 500 certification from Yoga Alliance, USA. and is the joint Founder of Sivananda Yoga Centre, Gurgaon, one of the largest Sivananda style program's in the world.
FAQs
PCOS is a metabolic disorder and needs to be treated largely with lifestyle changes. PCOS Reversal Program at Maitri is a unique lifestyle and wellness program which will be conducted and monitored by senior yoga professionals from Sivananda Yoga Centre, Gurgaon and senior gynaecologists from team Maitri, both of whom come with long years of experience in their respective fields. It is a special yoga based program designed to specifically target PCOS. The program focuses on diet, exercise, pranayama and stress management techniques using evidence-based guidelines and ancient yogic wisdom.
This is a very tricky question. The logic and our experience says that it should be reversible if we treat the factors which caused the PCOS. There is enough scientific evidence saying that type 2 diabetes, heart disease, hypertension and many lifestyle diseases can be reversed, then why not PCOS ?
The program starts with a detailed self assessment, followed by a consultation with a gynaecologist from Maitri. The program includes 24 live, 2 hrs online yoga classes, conducted on weekends, by senior yoga teachers. There will also be live tutorials / lectures by Dr. Anjali Kumar and Mr. Arun Pandala on diet, daily habits, exercise and stress management techniques. There will be homework, weekly assessment forms to be filled by participants, a WhatsApp group for support, guidance and tips and a final exit review assessment.
The classes will be live on Zoom, conducted every Saturday and Sunday, from 7 am– 9 am (IST). Each class will have 90 minutes yoga for PCOS and a 30 minutes discussion on diet, lifestyle, exercise, stress, habits and a lot more.
The blood investigations and ultrasounds are optional. However, they can be arranged from an accredited lab for an additional fee.
Inclusions in the program?
24 online, live yoga classes conducted live on Zoom by senior yoga teachers.
Online lectures and tutorials by Dr. Anjali Kumar and Arun Pandala.
Weekly interaction with the mentors.
A WhatsApp group for support, guidance and tips.
Sample diet charts.
Guidance on what to do once the program is over.
Exclusions from the program?
Any investigations or ultrasounds.
Any additional individual consultation with a gynaecologist. However, it can be arranged @ Rs 1000 per consultation.
This is an excellent and high intensity intervention. However, it should be treated as a three-month long program, not just 24 classes. Apart from the classes, we will focus on additional things. These include lifestyle changes, diet changes, yoga and kriya routines and so on. It is our assumption that these three months are sufficient to see the results.
It is best not to miss a class. These sessions are to be equated to an appointment with the doctor during pregnancy, or any specific medical treatment. The program must be approached with equal seriousness and commitment. Missing classes means compromising on what is possible, because a lot will get covered in each class.
There will recaps of the classes, but no extra classes to make up for the lost ones. Also, much of the practice sessions will be repetitive, so the catching up will not be difficult.
As a policy, we do not refund the fees. The refunds will be processed, if the cancellation is done 48 hrs prior to commencing the program.
We will work on diet and diet habits, as well as types of food to avoid to help in reversing PCOS. It is possible that we will also experiment with a cooking workshop during the program, and make participants prepare and present new recipes.
Since all classes and interactive sessions are online, you can do the program from wherever you are. This applies to some of the days when you may be travelling as well.
Since yoga is working on the root cause, and we will also control the habits and processes that led to the problem in the first place, there is no reason why it should ever come back!
Yes, it will still help. However, as already mentioned, if you want the best results, the results you wish to have, it is better to make the commitment to follow the program the way it is designed.
Since this is a yoga based program, it is implied that participants will have to follow a vegetarian diet. The various scientific views and medical correlations with PCOS and diet will be explained. The information will show the perils of dairy and meat, for a woman who is going through this problem.
This is a holistic, yoga based program. In yoga, there are fundamental principles related to diet and diet habits. These will be introduced and taught. There will be no clinical nutritionist in attendance in the program.
Yes, you can continue to take your medications. As you begin to see positive results in your health, you can reduce and stop medicines in consultation with your doctor. During the PCOS program, you will be guided by a doctor from Maitri, as, if and when necessary.
In case of emergency, you must seek treatment at the earliest from a nearby hospital or health practitioner. However, a remote, online consultation can be arranged from a gynaecologist at Maitri by prior appointment, in case of a non-emergency situation.
Many people who come to a yoga program are complete beginners. Some of them have never done any kind of exercise. For participating in this program, no prior experience or understanding of yoga is necessary. You will be taught everything from the basics, and step-by-step. In a few weeks, you will feel a natural bond with all yoga practices, and you will be able to master many of them. Sivananda Yoga Centre, Gurgaon has been in the area of teaching yoga properly to people for the past 18 years. We will ring all that experience to make sure that you learn everything properly, nicely and at your pace, and make sure you get the desired benefits
Can I get pregnant if I have PCOS?| Infertility Series | Dr. Anjali Kumar | Maitri
Diet Tips For PCOS | Dr. Anjali Kumar & Neha Ranglani | Maitri
What is PCO/ PCOS/ PCOD? | PCOS series Episode 1 | Dr. Anjali Kumar | Maitri
Apr 30, 2022 | 9 Min Read
Pregnancy is a condition where the body undergo...
Apr 25, 2022 | 8 Min Read
Polycystic Ovarian Syndrome (PCOS) is a complex...
Dec 04, 2021 | 11 Min Read
Polycystic Ovarian Syndrome (PCOS), Polycystic...